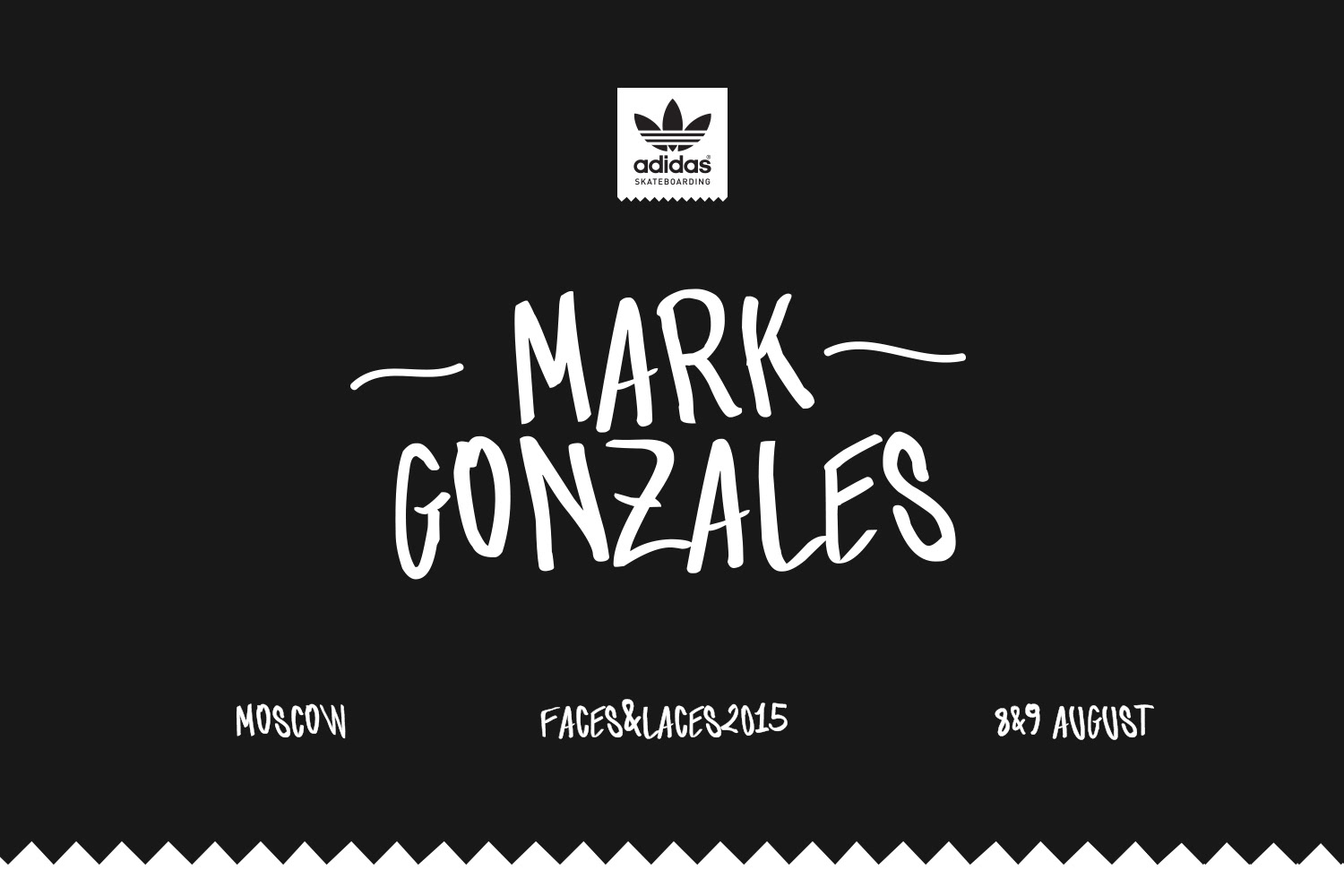 Adidas Skateboarding & FACES&LACES, 2015.
It was the first time when "father" of street skateboarding Mark Gonzales came to Russia.
In 2011, Mark was named the most influential skateboarder at all times according to "Transworld Skateboarding magazine" and is rightfully considered the "father" of modern street skateboarding. During his visit to Russia Mark visited the brand's booth at FACES & LACES and created the specially GONZ exposition at SYNTHESIS AND INTEGRATION exhibition. He also rode on a skateboard at the Moscow venue.